Deda: Vucic and Thaçi were ready to sign the agreement in February
Vukasin Obradovic, May 26, 2019
"The agreement settled between leaders of Serbia and Kosovo, under the auspices of Federica Mogherini, inter alia, included the UN membership of Kosovo and "correction of borders". Vucic and Thaçi met in Rome in November last year, but this idea is not popular at the moment because the majority of the population in Kosovo is not in favour of changing borders".
"There was a Draft Agreement on Comprehensive Normalization, a document which was almost signed at the beginning of February this year. It had 12 items and included "principles on comprehensive normalization", including Kosovo membership to the UN and "correction of borders". This document, along with annex proposals on various open issues between two countries, was drawn up by High Representative of the EU Federica Mogherini team and representatives of two presidents – Thaçi and Vucic", says Ilir Deda, Kosovo Assembly MP and Vice President of opposition party "Alternativa" in his Istinomer interview.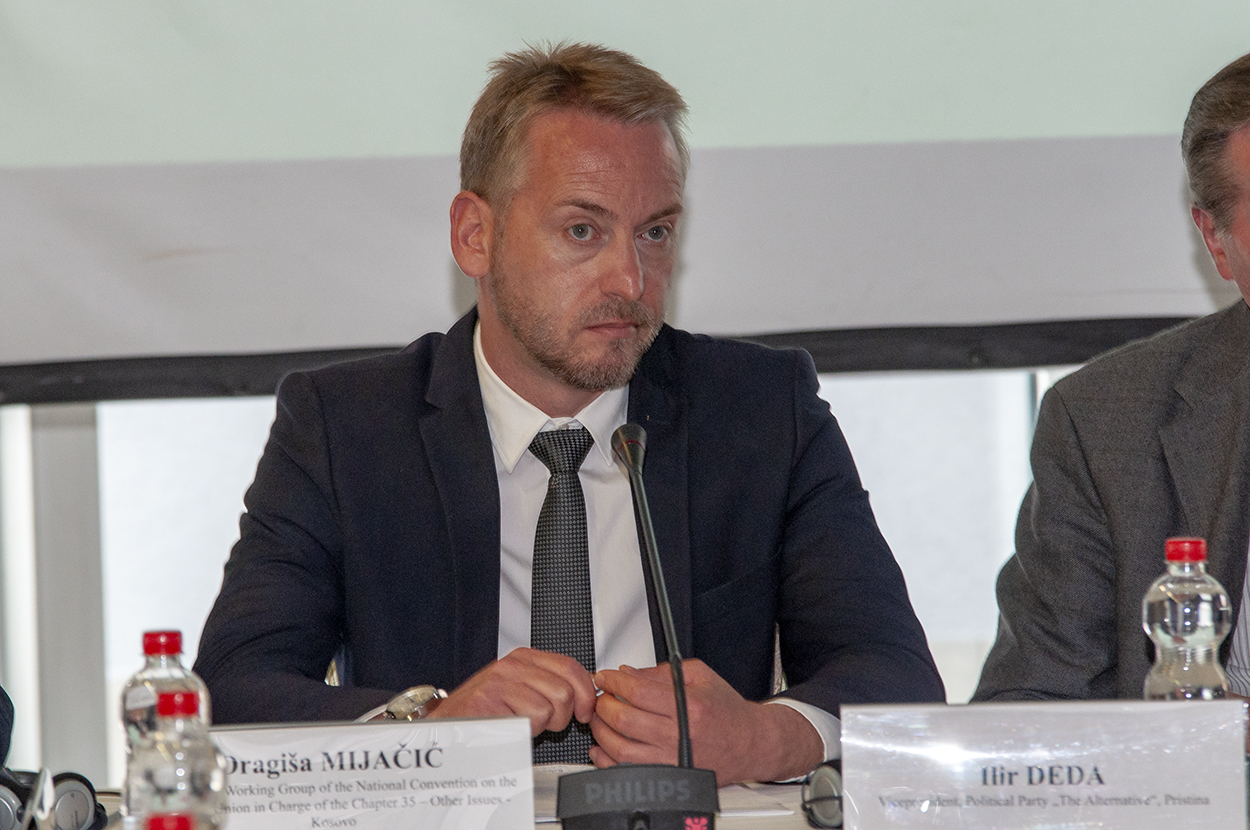 Why we do not have this document available to the public, at least as the theme for dialogue within Kosovo and Serbia?
The process of normalisation of relations seems more like the normalisation of relations between leaders of Serbia and Kosovo, but it should be something else – normalisation of relations between two societies and two countries. The Brussels dialogue is characterised by non-transparency, so the internal debate is not appealing to those running the dialogue.
It that proposal still open?
The Draft Agreement is not available to negotiation at the moment since the idea of "correction of borders" in Kosovo failed. Namely, 82 per cent of citizens of Kosovo, Albanians and Serbs, as well as members of other nations, are against Kosovo borders being changed. It is obvious that it is impossible to implement this option, and now it is removed from the negotiating table. It is not completely abandoned due to the huge political investment and lobbying made by two presidents and Federica Mogherini. The entire process of normalisation of relations actually came to an impasse, and the Western Balkans once again became unstable due to the astonishingly myopic vision of those who support that terrible option of new misfortunes which they named "correction of borders".
Do you have any information on the alleged secret meetings between Vucic and Thaçi? In the opposition circles in Belgrade, it was speculated that they have met in secret in Paris and New York?
Yes, and the meeting in Rome happened I think in November 2018.
Are you familiar with who was running these, let's say, parallel negotiations from both Serbian and Albanian side? Had someone else besides Thaçi and Vucic participated in that?
These weren't parallel negotiations, but the negotiations under the auspices of High Representative of the EU. The public was of course not familiar with the contents of the agreement because they wanted just out-of-the-blue to notify us how they have reached some new "historical" agreement.
You have said that the Statute of the Community of Serb Municipalities was even written, but it was not delivered to Brussels because of the talks on the demarcation?
This is actually a fact. Serbian working team for drawing up CSM Statute completed its job before 4 August 2018 but failed to send the Draft Statute to Brussels because the negotiations on "correction of borders" had gained momentum. So the propaganda of the Government of Serbia on non-implementation of CSM establishing and placing the blame on Kosovo will not hold water if we look at the facts.
You have accused Thaçi and Vucic of faking several crisis situations. What did you actually refer to, and why would they do that? Who will profit from provoking tension in Kosovo and Serbia? If what you say is true, what will Vucic and Thaçi get this way? That would be a huge risk looking at the existing tensions that could be easily transformed into armed conflict?
It is want they need, to pull us into such instability and destabilisation, and thus create the "factual" situation so then they would have to announce the change of Kosovo borders officially. It will help them extend their political life and the megalomaniac perception they have on themselves, so-called historical leaders solving the historical problems, though both of them are presidents of destroyed countries where thousands of most capable and qualified citizens are fleeing to the west in search of a better life.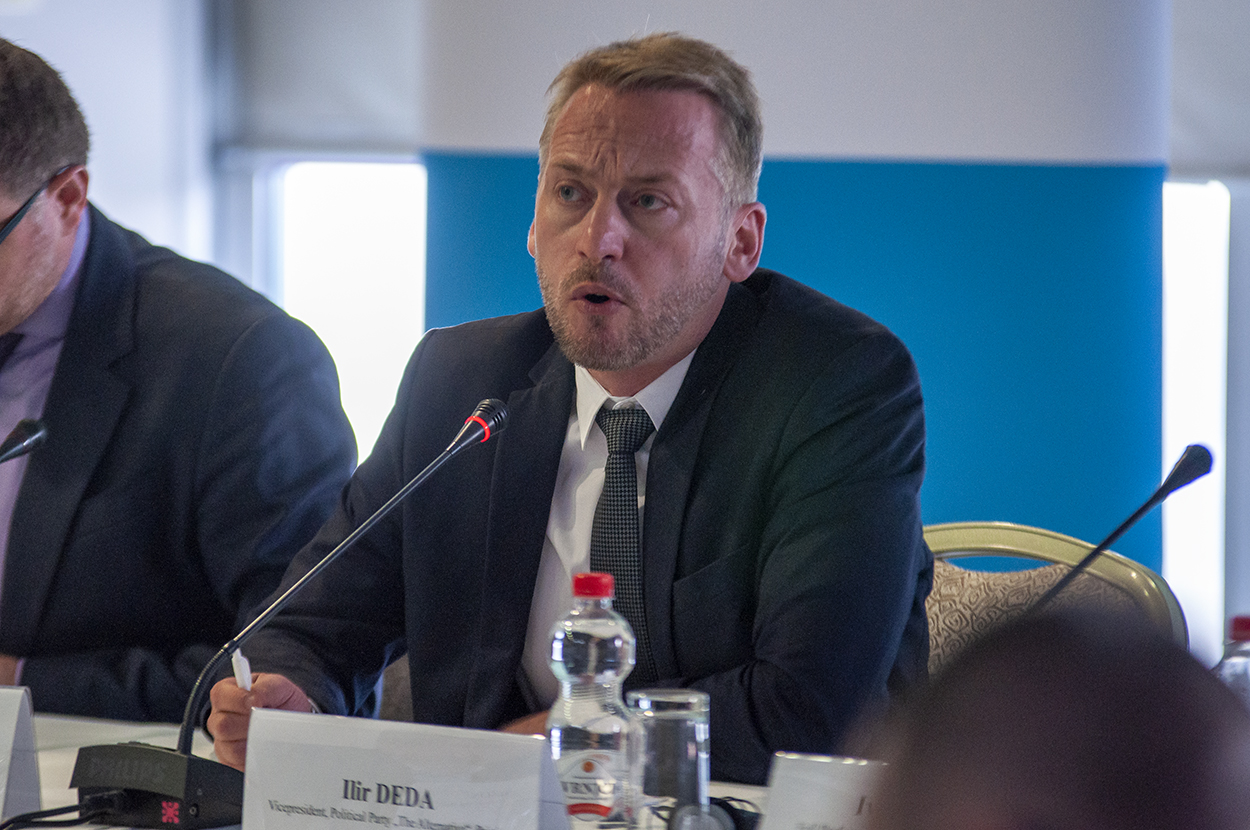 You are against Brussels Agreement. What is your alternative?
When in 2013 the Brussels Agreement was signed, I said I think it will have the same fate as Oslo Agreement between Israel and Palestine, since to any person who knew a bit more than obvious it was clear that the arrangements signed were non-implementable. So we are now in 2019, affirming this exactly. This is where the myopic vision will get you along with the lack of commitment from both sides to actually determinedly move towards negotiating a true peace agreement.
What will be the outcome of the tariffs on Serbian and Bosnian goods? Will the tariffs ever be dropped? What would be requirements?
I do not know how to answer that question because that is something the government of Kosovo has to decide. It is not clear if we are moving towards extraordinary parliamentary elections or the continuation of the current situation.
Do you expect the dialogue will continue? What is the precondition from the Kosovo side? Serbia demands tariffs to be dropped.
I expect the dialogue will continue after the EU member states and the USA have agreed. Kosovo has politically unskilfully articulated its consensus to permanently remove the option on the change of Kosovo borders from the agenda. Before continuing the dialogue, Kosovo and Serbia, as well as the EU, have to take some steps in building trust, which is a right thing to do, and I cannot tell they have been doing that.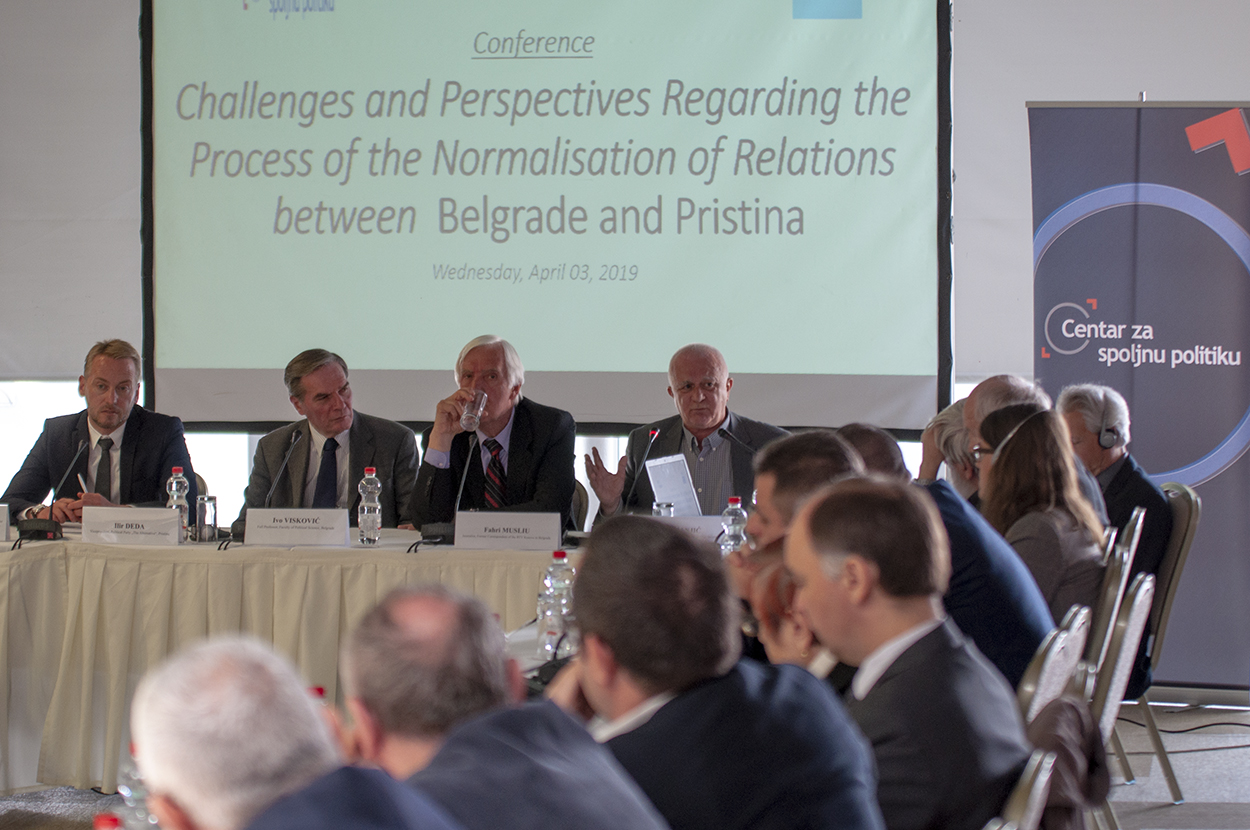 Is there any difference between Thaçi and Haradinaj approach in solving relations between Serbia and Kosovo?
Actually, Thaçi is standing alone opting for a change of Kosovo borders, and the entire political and social factor of Kosovo being against that is standing opposite of him. However, Kosovo Assembly has voted its state delegation which is the only authorised body for negotiating with Serbia.
From what you know, is there any difference between the USA and the EU as regards the Western Balkans?
EU member states and the USA differ as regards the "border corrections" concerning Kosovo. We from Kosovo opposition have demanded that the USA and EU and/or leading member states of the EU should agree on the main principles of this process. The EU problem is that it is not capable of offering a credible path of EU membership to the Western Balkans countries.
Okay, so you do not accept the Brussels Agreement, you are against demarcation. What is the second option?
The longer we postpone signing the agreement we will make Kosovo and Serbia emptier as we will lose another generation by dealing with unsolved relations between us. I sincerely believe that we do not have another 20 or 25 years to waste and deal with each other in the same way we have done so far. Concerning the opposition action, there is very little we can offer or put on the table. But I am constantly working on demonstrating the alternative position that dialogue has to end as soon as possible, first of all, because of us as citizens of Kosovo and Serbia, by signing a true peace agreement that would guarantee longevity, equality and prosperity of members of both Serbian nation in the Republic of Kosovo and Albanian nations in the Republic of Serbia. That agreement would be based on comprehensive intergovernmental cooperation in various areas, from security in NATO Partnership for Peace to all regional issues of Western Balkans, and we would also have to have foreign policies aligned with the EU foreign policy. Kosovo and Serbia would also have to take joint initiatives in the United Nations such as solving the most painful and most important issue, an open wound of missing persons and prosecuting everyone accountable for murdering civilians on both sides. When we would have true peace and normal life we would all be winners and finally would get space and possibility to work on development policy, to solve the problems of citizens which have piled up in both countries and to become well-regulated European, democratic and prosperous countries.
*Ilir Deda was born in Belgrade, and he studied in the United States, where he got his MA in international affairs. He was an executive director of Kosovo Institute for Political Research and Development KIPRED, and he worked for the UNDP, Geneva Centre for Security Policy and International Crisis Group. Deda was an advisor to first Kosovo Prime Minister Bajram Rexhepi and former President of Kosovo Atifete Jahjaga.