Istinomer fact-checked COVID-19 and the Serbian national election at the same time. Here's how.
Tara Kelly, July 8, 2020
Fighting misinformation about the virus during the run-up to June's boycotted election was an arduous task for the small Belgrade-based outlet.
This case study is part of Resilience Reports, a series from the European Journalism Centre about how news organizations across Europe are adjusting their daily operations and business strategies as a result of the COVID-19 crisis. 
In a nutshell: Increasing the number of fact-checks and building a new browser-based tool helped Istinomer combat politicians and other Serbian media intent on bending the truth. Many Serbians distrust their country's elections and the recent parliamentary vote — postponed from April as a result of COVID-19 — was no different. Having been boycotted by the main opposition and huge swaths of voters, the ruling Serbian Progressive Party was able to win with a landslide victory. Not a shining example of democracy by any means.
---
That, on its own, would have normally been enough to keep seven-person fact-checking outlet Istinomer busy. But with the pandemic worsening and strict social measures put in place, falsehoods were rife. Only by working closely with readers and by creating a smart browser plugin to alert the team to false claims has it been able to tackle both the election and COVID-19 at once.
Here, Tara Kelly of the European Journalism Centre speaks to Istinomer's editor-in-chief about how the team has fared and what they have learned along the way.
What is Istinomer?
Founded in 2009, Istinomer was the first fact-checking outlet in the western Balkan region. It was created to promote greater accountability of political actors and verifies claims and statements made by politicians and public officials. Its name means "truth-o-meter" in Serbian.
Istinomer is part of the Centre for Research Transparency and Accountability, an independent, non-partisan civil society organization in Serbia committed to developing democratic culture and civic activism.
Based in Belgrade, Isitinomer consists of seven people: five journalists, one editor and a project manager. It also has two contributors who write columns and articles on a weekly basis.
It relies solely on grant and project funding from organizations like Open Society Foundations and Poynter's International Fact-Checking Networking. It has no membership or subscription program for readers, nor does it host any advertising. All content is free for all to access with no paywall.
Initially, Istinomer was meant to be a simple fact-checking project. However, due to the lack of credible independent media in Serbia, it has widened its remit from articles debunking misinformation to interviews, profiles, analyses, podcasts and videos. The overall focus is on politics and society. At present, Istinomer has a free weekly newsletter with over 2,000 subscribers. The newsletter features all of the team's articles, videos and other output for the week.
The organization's core audience is Serbians living in the country. Although Istinomer has done no reader surveys or market research on its audiences, its website analytics reveal the publication attracts people across the Western Balkan region, not just in Serbia. From the team's interactions with its audience, they believe they are progressive, informed and highly educated. While all of their work is written in Serbian, certain articles are translated into English based on what they deem would be of interest to an international audience.
Since 2013, Serbia has dropped by 30 points in Reporters Without Borders World Press Freedom Rankings to 93. Media ownership is highly concentrated with very little independent media. After six years under the leadership of Aleksandar Vučić, first as prime minister and then a president, Serbia has become a country where it is often dangerous to be a journalist and where false news is gaining a foothold at an alarming rate.
In 2018, 102 journalists were attacked across Serbia. In one incident, the apartment of investigative journalist Milan Jovanović, who covered corruption by local politicians, was firebombed. Another involved Tatjana Vojtehovski, a well-known investigative reporter, who faced death and rape threats on Twitter.
Originally scheduled for April 26, Serbia's local and parliamentary elections were postponed by two months due to COVID-19 and held on June 21. Citizens and opposition parties boycotted the elections over unfair voting conditions — turnout was just 15%. It also led to the victory of Aleksandar Vučić's ruling Serbian Progressive Party by a landslide victory of 63%. The local election turnout is not yet available yet as votes are still being counted at the time of writing.
The elections are particularly important for the country as parliamentary elections won't be held for another four years with no coalition government or strong opposition to Serbia's ruling party in parliament.
How did Istinomer handle the COVID-19 crisis?
Istinomer's primary focus in the run-up to the election was fact-checking public officials and politicians. There were a lot of false statements and unverified claims circulating in the Serbian media and the team wanted to give voters enough information to be able to hold their representatives accountable for decisions and actions.
In April, Istinomer fact-checked a statement by the Serbian Prime Minister Ana Brnabić denying that her party, the SNS, or President Vučić had unfairly used the coronavirus as a platform to campaign and to suppress opposition parties' chances at reelection. After the election, Istinomer also debunked President Vučić's statement that the June election was "the most peaceful and purest campaign."
In June, the Balkan Investigative Reporting Network was leaked a document alleging that the Serbian government was not publishing correct COVID-19 data about the country's infection rate and death toll. This caused great confusion among the public. Istinomer responded by being extra skeptical of government data about the virus and by using multiple reputable sources, including the European Centre for Disease Control and the World Health Organisation, in its work.
Istinomer believes that the Serbian government took this action because it was in the middle of an election campaign and it didn't want to present any information that would hinder its chances at reelection. As of today, there has still been no explanation from the ruling party about why that data is different.
From earlier on during the pandemic, there was a significant number of claims that needed to be verified and fact-checked by Istinomer's team. The team published 200 debunks from March to June. Some of these also surfaced in other countries; for example, the link between COVID-19 and 5G or unverified cures for fighting the disease, including bleach or vast amounts of vitamin C. However, some of them were specific to Serbian audiences. For instance, one virologist went on Macedonian television to argue that "COVID-19 virus is not new … nor is it a quarantine disease."
As part of its output, Istinomer also conducted interviews with a number of experts including Vida Petrović-Škero, the former president of the Supreme Court of Serbia, who spoke about the government's choice to trigger a state of emergency as opposed to an emergency situation and what this uncertainty might bring. There was also a podcast interview discussing the elections with former prime minister of Serbia, Zoran Živković, who leads The New Party, a social liberal political party. However, because of a lack of trust, the team checked every statement from multiple sources and cross-referenced any claims of political officials with independent medical experts.
By publishing more fact checks than usual, Istinomer grew its unique visitors by more than 150% in March (493,548) and April (460,701). Pageviews also increased by 212% compared to February's average to almost 1 million. These numbers have dropped in May and June but continue to be significantly above pre-COVID19 levels.
Istinomer's open relationship with readers on social media paid dividends during the lockdown in Serbia. Many readers wrote to the team on Facebook, Twitter and via email with story ideas and suggestions about what to fact-check. They also put out callouts for information. For example, they asked readers about how employers were implementing the coronavirus lockdown measures in the workplace and found out that factories did not provide the necessary protection measures for their workers. One worker that was arrested for spreading panic at the factory where he worked came forward to speak on the record.
The team also received information from health professionals that certain hospitals did not have enough protective equipment for medical staff, although officials claimed otherwise.
How has COVID-19 changed the future of Istinomer?
The pandemic has been a reminder of how important it is for the Serbian media, and for Istinomer, to hold political figures and government officials in the country accountable. As such, the organization will continue to invest in the skills and professionalism of its journalists and researchers, particularly in the areas of economics, health and science.
To aid this development, the team will attend relevant online courses, but also in-house training designed to educate the Istinomer staff on health and science issues. This would involve Istinomer inviting relevant experts and scientists to be their lecturers.
During COVID-19, it became apparent that the team needed better means than social media to interact with readers and stop the spread of misinformation online.
This helped inspire its developers to create "Proveri me!" ("Fact Check Me" in English), a new tool that gives readers of Serbia's most popular news sites the ability to highlight text, send it to Istinomer staff and have the statement fact-checked with just one click. Once evaluated, the statement is marked in green, red or yellow for all users of the extension, depending on whether it is positively, negatively or neutrally evaluated.
The plugin is free, does not collect users' personal data and can be installed on Google Chrome and Firefox browsers. The project is funded by The Fact-Checking Innovation Initiative, a joint project of the Facebook Journalism Project and the International Fact-Checking Network at the Poynter Institute.
For now, the pandemic has not affected Istinomer's financial situation. Its major funders have allowed the team to adjust the focus of its work to the health crisis and have realized the importance of their verification and fact-checking activities during this period.
What have they learned so far?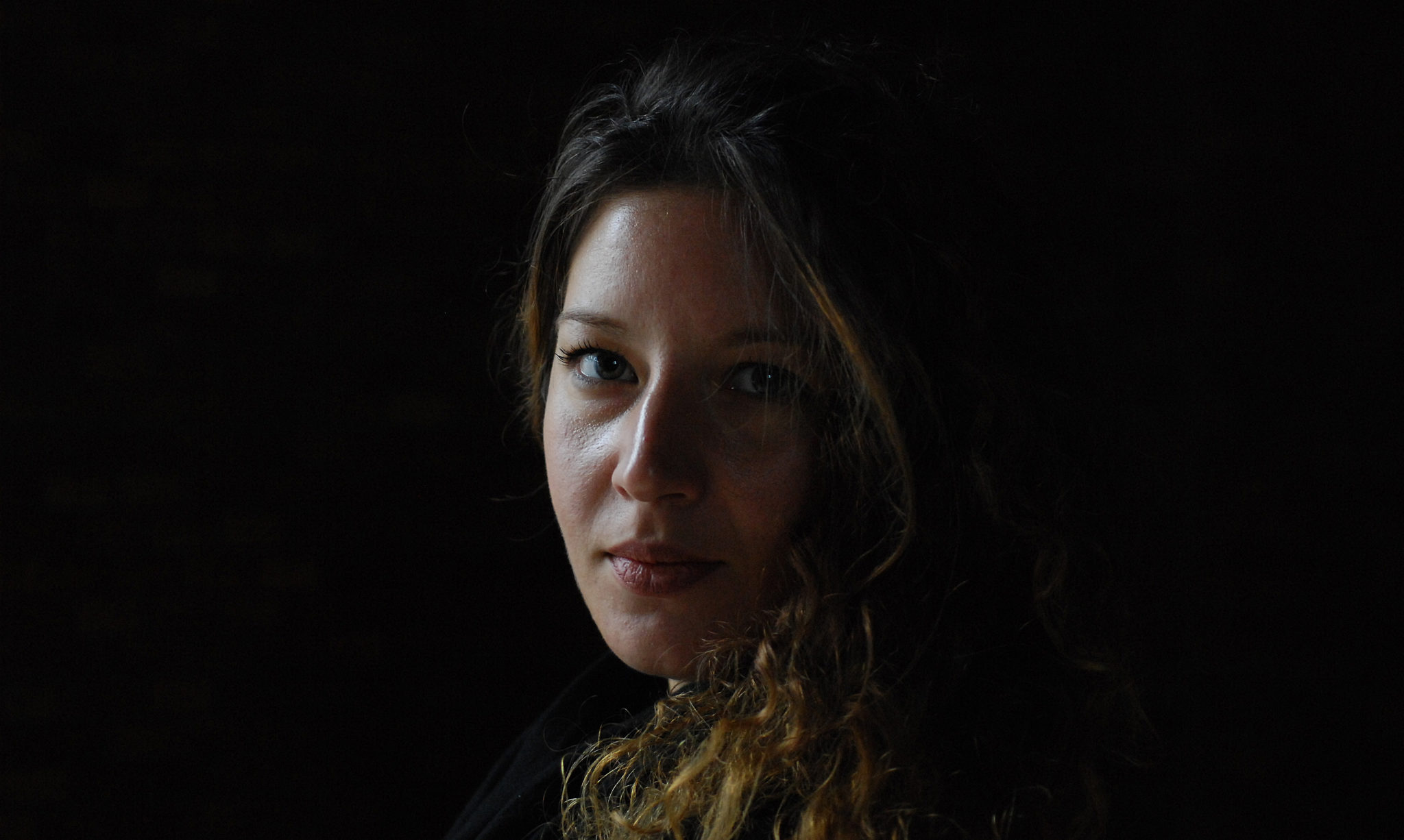 "The pandemic has shown the importance of fact-checking in contemporary journalism, as well as the importance of credible media that check the information in the first place. The crisis has also revealed how important trust between citizens and public officials from governmental institutions. We have focused primarily on the responsibilities of public officials when it comes to the fight against the coronavirus as well as the claims from politicians. Unfortunately, even in such a serious situation, we have seen that politicians are not immune to distorting the truth, manipulating citizens and making unsubstantiated claims and information."
– Milena Popovic, editor-in-chief, Istinomer